The Significance of Hiring Draingo: A Local Professional Plumber in Birmingham, Alabama
Expert Alabama Plumbing Services: Your Trusted Plumbing Solution
In the realm of home maintenance service and repair, the importance and safety of having reliable and skilled professionals cannot be overstated. Alabama plumbing issues, in a house in particular, can quickly escalate from minor inconveniences to major disasters if not addressed promptly and correctly.
This is where the significance of hiring a local professional plumber like Draingo in Birmingham, Alabama, comes into play. With their expertise, experience and commitment to quality service, they offer a range of benefits that homeowners simply cannot overlook. Whether you're dealing with a small leak or a complex installation job, their team of certified journeyman plumbers and certified master plumbers with valid plumbing licenses and certifications ensures that the job is done efficiently and effectively.
The Alabama plumbing community follows a structured path of plumbing contractor training, apprenticeship and licensing that assures quality workmanship and safety. From learning as an apprentice plumber for an apprentice position, to a full apprenticeship, to achieving the esteemed status of a master plumber, the process creates the industry's most skilled workers. This ensures that professionals with a journeyman plumber license or a master plumber license have undergone rigorous training and testing to prove their competence. By choosing a plumber with the right credentials, including an Alabama plumbing license, you're making a wise investment in the long-term integrity of your home's plumbing system.
A trustworthy plumber possesses not only the technical know-how but also the required journeyman plumber license and certification and master plumber certification to deliver top-notch services. When faced with plumbing challenges, enlisting the expertise of a qualified plumbing contractor like Draingo can save you hours of time, money and the headache of potential issues down the road.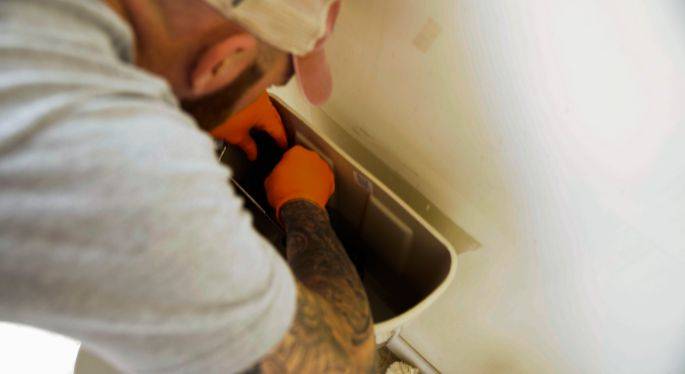 Local Expertise and Accessibility
When Alabama plumbing issues arise, having a local plumber on your side to fix them can make all the difference. Draingo's team of professionals are familiar with the specific residential plumbing challenges that customers in Birmingham, Alabama and its surrounding areas face.
They understand the local water systems, climate and unique Alabama plumbing infrastructure, allowing customers and them to diagnose problems accurately and provide effective solutions.
Moreover, their local presence ensures quick accessibility. Plumbing emergencies often require immediate attention.  Making contact with a mobile plumber with a short time to handle toilet and other install or repair issues can prevent further damage or inconvenience.
Draingo's plumbers are well-versed in the Alabama plumbing license requirements and industry standards. Each member of their team, from journeyman and apprentice plumbers to licensed master plumbers, holds the necessary Alabama plumbing license to work legally and competently in the plumbing industry. This ensures that the services provided are not only efficient but also compliant with the regulations of the state.
In the realm of plumbing, especially in Birmingham's bustling environment, commercial plumbing projects demand a higher level of expertise. Draingo's professionals possess the knowledge and experience to tackle complex commercial plumbing ventures with ease.
Their skills encompass a wide range of tasks, from installing intricate systems to repairing them, ensuring that businesses can continue running without disruptions caused by Alabama plumbing issues.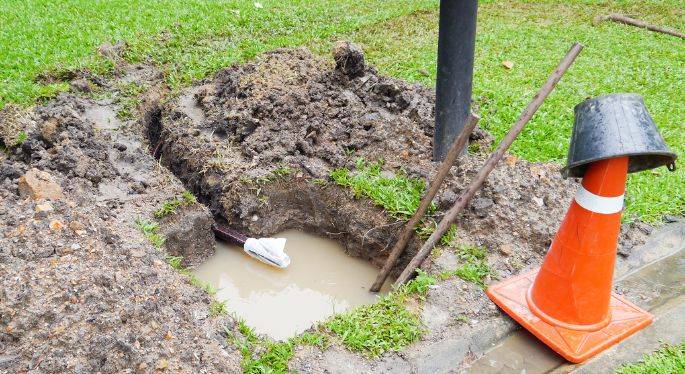 Within the realm of Alabama plumbing, Draingo's team stands as a formidable force, composed of skilled and proficient journeyman plumbers whose vast experience enables them to tackle a myriad of plumbing challenges. This collective reservoir of expertise equips them to adeptly manage a diverse spectrum of issues, drawing from their extensive history of successfully resolving a wide array of plumbing predicaments unique to the region.
Their wealth of practical knowledge empowers them to delve beyond surface-level solutions, enabling swift and effective identification of underlying problems. From minor nuisances like a dripping faucet to more pressing concerns such as a congested drain, their competence as licensed plumbers guarantees a solution executed with unwavering precision, ensuring your Alabama plumbing functions optimally.
Yet their plumbing prowess is not confined to mere licensure; in fact, some of the team members hold the prestigious master plumber designation, symbolizing not only heightened mastery but also granting them the authority to tackle intricate assignments without supervision. This advanced certification, coupled with their journeyman license earned through rigorous training and exhaustive testing, underscores their capabilities across a broad spectrum of plumbing tasks specific to the state of Alabama.
By entrusting Draingo's team with your Alabama plumbing concerns, you are enlisting the aid of more than just typical plumbers. These experts draw from a wealth of practical wisdom accrued over years of dedicated service, translating it into accurate diagnoses and solutions that far surpass temporary fixes. Rooted in a commitment to lasting and dependable outcomes, their journeyman experience empowers them to tackle tasks – be they simple or intricate – with resolute confidence, ensuring your Alabama plumbing operates flawlessly for years to come.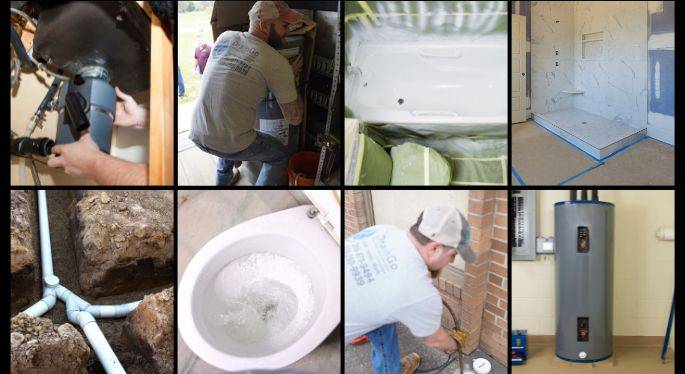 Draingo presents an array of distinctive advantages, particularly in the expansive realm of Alabama plumbing. Their comprehensive range of plumbing services spans a diverse spectrum, encapsulating everything from routine maintenance and meticulous inspections to substantial repairs and intricate installations, effectively addressing the multifaceted dimensions of Alabama plumbing.
This extensive service offering obviates the necessity of engaging multiple professionals to address distinct tasks, thereby engendering a seamless and consolidated plumbing experience. Through this streamlined approach, Draingo optimizes the plumbing process, concurrently fostering a consistent and unwavering commitment to exceptional workmanship across all domains.
Whether your requisites demand the deft skills of a seasoned journeyman plumber or the profound expertise of a master plumber, Draingo effortlessly adapts to your specific needs. Their adept team, versatile and well-equipped, adeptly handles an assorted array of tasks, underscoring their commitment to addressing your plumbing exigencies with both effectiveness and efficiency.
It's noteworthy that this all-encompassing approach is inherently advantageous to an array of beneficiaries – homeowners seeking tranquil plumbing solutions and business proprietors aspiring for seamless operations alike. Draingo's commitment to a holistic service approach effortlessly transcends domestic and commercial domains, ensuring that the unique needs of each category are met with the highest degree of professionalism.
In the dynamic realm of Alabama plumbing, where complexities and exigencies abound, Draingo emerges as a dependable ally, offering not just plumbing services but an all-encompassing plumbing experience that reflects competence, efficiency, and a comprehensive commitment to ensuring the fluid functionality of your Alabama plumbing systems.
A registered apprentice boasting extensive Alabama plumbing experience, as exemplified by Draingo, truly takes an elevated sense of pride in the meticulous artistry of their work. This sentiment is grounded in a profound comprehension that hasty or subpar plumbing repairs possess the latent potential to snowball into more intricate and convoluted issues, thus underscoring the gravity of precision and quality in every facet of their undertaken projects.
Draingo, in their unwavering commitment to bestow upon each client durable and unwavering plumbing solutions, bolsters this dedication through the provision of an insurance certificate. This substantial safeguard affords you, the homeowner, an invaluable sense of tranquility, an assurance that your treasured Alabama plumbing system is entrusted to the capable and competent hands of Draingo's accomplished team.
Be it the resolution of a seemingly insurmountable septic tank concern or the seamless installation of cutting-edge water heaters, Draingo's proficiency and prowess are anchored in an education that extends beyond the realms of a mere high school diploma. Their expertise and adeptness have been carefully honed, consistently evolving through continuous learning, practical experience, and a steadfast commitment to the plumbing craft. These attributes, deeply ingrained in their professional ethos, stand as a testament to their status as revered and trusted Alabama plumbers, whose competence and dedication are nothing short of exemplary within the dynamic domain of Alabama plumbing.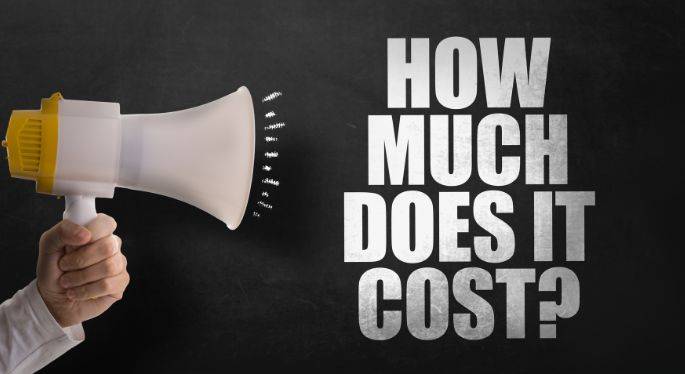 While some homeowners may attempt to tackle plumbing issues themselves in an attempt to save money, this often leads to more problems and costly repairs in the long run. Draingo offers free estimates for their services, allowing homeowners to understand the scope of their plumbing work without any financial commitment upfront. Their expertise ensures that the job is completed and done correctly the first time, preventing the need for costly additional repairs and replacements.
Draingo's team of skilled professionals specializes in addressing various heating and plumbing needs, including installation and repair. Their experienced gas fitters are well-versed in handling gas-related tasks safely and efficiently, adhering to all necessary licensing requirements. With a commitment to quality work, Draingo not only resolves current issues but also helps homeowners avoid future complications.
Opting to sign a business up for Draingo's services goes beyond initial cost considerations. By providing free estimates and delivering top-notch solutions immediately, Draingo ensures that homeowners and business owners alike receive the best value for their investment while safeguarding their business against potential setbacks caused by unaddressed plumbing issues.
Use of Advanced Tools and Techniques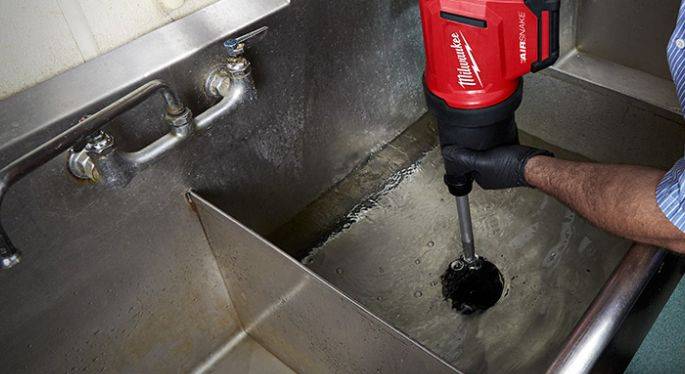 Professional plumbers like Draingo are equipped with the latest tools and techniques in the industry, ensuring they can handle any Alabama plumbing issue with ease.
This enables them to prepare and complete plumbing work efficiently and effectively, without causing unnecessary disruptions to your home  life or business operations. Whether it's employing advanced leak detection technology or utilizing non-invasive repair methods, they specialize in maintaining quality work while providing a free estimate before starting any service.
Their team of certified plumbers and gas fitters guarantees a hassle-free experience, addressing every job with utmost precision. Rest assured, even for the complete overhaul of your house's plumbing, the experts at Draingo will ensure top-notch results.
Draingo is right at horne with insurance-related work, keeping transparent communication throughout the insurance process.  By choosing Draingo, you're opting for reliable insurance company work that values your convenience and provides impeccable service at a minimum amount of hours.
In Birmingham, Alabama, where plumbing issues can be common due to the region's unique conditions, hiring a local professional plumber or company like Draingo is not just a convenience but a necessity. Their local expertise, experience, commitment to quality and comprehensive services make them an indispensable resource for homeowners, landlords and businesses facing Alabama plumbing challenges.
By choosing Draingo, you can ensure the longevity and proper functioning of your Alabama plumbing systems in your home or your own business, ultimately saving you time, money and stress.
Note: The information provided in this article is based on web research from various sources. For specific plumbing issues or concerns, it's always recommended to consult a professional plumber.